The history of the
Colli Sereni Company
The Colli Sereni company is established in 2010 when Emanuele and Riccardo, sons of the founder of the namesake farm, united by a passion for the wine world decide to succeed their parents who in the 90s joined their strengths, making the beginning of the journey possible by implanting the first vineyard in '98.
Currently, the company owns about 20 hectares of vineyards and 20 hectares dedicated to growing olives. Before Emanuele and Riccardo the fruits of the land were sold without any transformation. With their arrival starts a new project: to become a new generation of winemakers by learning from the past and combining the new technologies.
Hectares

20 hectares

Type of soil

Calcareous

Vineyards

Fiano di Puglia, Nero di Troia

Special Features

BIO management, top winemaking techniques
Soil
Average mixture consistency tending towards to calcareous, measure of cultivation from 10 to 25cm.
Climate
Mediterranean, dry microclimate, ventilated.
Grapes
Fiano di Puglia
Nero di Troia
Exposure
Exposure to North-East
Harvest
Hand picked
Machine harvesting a counter
Technique
5 months sur lies, daily batonnage
Colli Sereni Company
The territory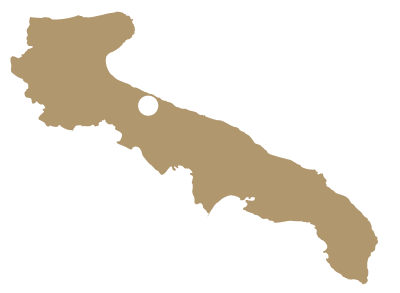 The Colli Sereni farm is located in Apulia, territory full of an ancient wine-making tradition. Its vineyards expand at the slope of Castel del Monte, one of the symbolic monuments of the region. The soils exposed to North East enjoy a sunny and mild climate. The calcareous soil gives to the wine an intense character and a deep aroma.